Chrystals estate agents face an interesting nuance in the property industry. This subtle difference is peculiar to serving a community within a 572 km² area. Due to its geographical constraints, Chrystals embrace multiple property disciplines rather than following the current UK trend of taking a more specialised approach. Their property specialism is that they are located on the beautiful Isle of Man.
Established in 1854, Chrystals is the oldest estate agents on the Isle of Man and has been in business longer than Marks & Spencer (est.1884) and John Lewis (est.1864). Chrystals is, and always has been, owned and run by Chartered Surveyors. The comprehensive service they offer is founded on strong principles of experience, professionalism and integrity.
With three offices covering the whole of the Isle of Man, the firm is understandably proud of its long property heritage on the island. This doesn't mean they rest on their laurels though; Chrystals constantly innovate and evolve. With a top performing website and strong social media presence, Chrystals are as excited about the future as they are proud of their past.
Director and Chartered Surveyor Neil Taggart exudes the personable affability required of the Chrystals team. During his chat with us, it quickly became apparent that easy professionalism and friendly communication are the key factors in this 162 year old firm's longevity: "We like to think that we're very nice to do business with and we offer a very personal service to our customers. Generations of this island's families have bought, sold and leased properties with Chrystals"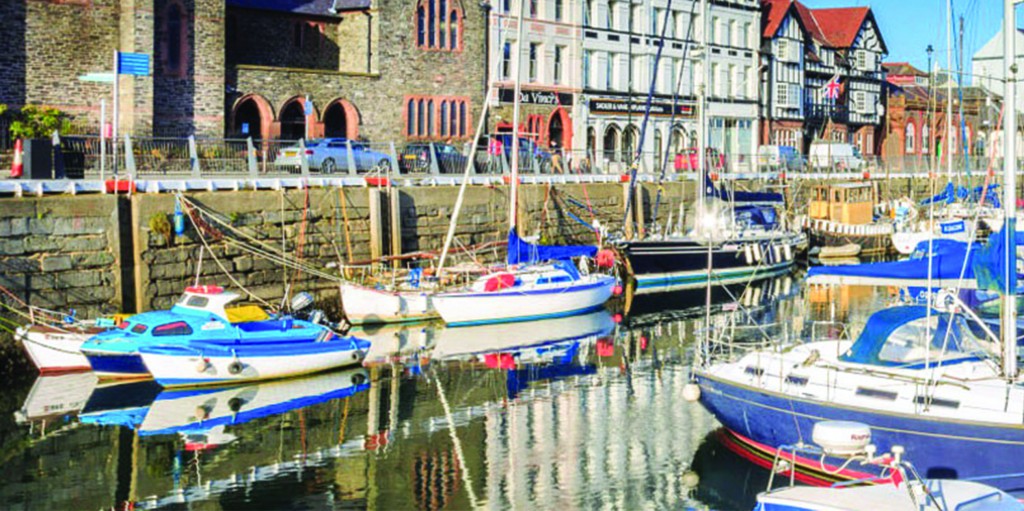 Offering residential letting and sales, Chrystals are also commercial and agricultural property agents. Neil was kind enough to indulge our interest in Chrystals' all-embracing property listings: "We cover everything, we are traditional, general practice estate agents. In the UK property industry today, that's fairly uncommon as most agents tend to specialise in one discipline or another". What is also uncommon, Neil tells us, is for an estate agent to list properties encompassing such a wide price bracket: "We might have a £50,000 one bedroom apartment to list one minute and a £15 million country house the next, it makes our work exciting, interesting and varied".
We were curious to learn how the different areas of business were managed, Neil told us: "It used to be a problem because we had a different back office system for each of our business areas. I made it my mission to find a software package that allowed us to amalgamate all our systems into one. When researching Expert Agent, I was reassured by the excellent customer service from the sales team, everyone was helpful and informed, giving me confidence that I'd made the right choice for our business, which is quite an unusual animal in the property industry"
So, how is Expert Agent's software measuring up? We were thrilled to hear from Neil that: "The support from the training team was excellent and we were sold on the fact that training comes as part of the package". Neil told us he and his fellow directors encourage the whole team to take advantage of the additional training available by simply logging in. Neil also sounded suitably impressed that his two new starters on a Monday were logged in and training the very next day.
Chrystals' primary objective was to adopt a new system that enabled all colleagues to access information from every part of the business. "Gone are the days when it's acceptable to tell a customer you can't deal with them because you're not in that department or that there's no one available with the information required. We wanted to make sure any member of our team could pull up information from any part of the business and be able give customers and potential clients the informed answers they deserve".
We're sure your customers appreciate your dedication to offering the best service and we look forward to seeing more innovations going forward. Thank you for your kind words Neil.