Homes and Castle opened their swish new offices in the lovely town of Cwmbran, South Wales on Monday 13th June to a fanfare of local publicity and a growing community of online raving fans. Offering a unique ethical approach to business, Holmes and Castle are committed to re-investing all profits from their sales and lettings back into the local communities in and around Torfaen.
A stylish and responsive website was a top priority for spreading the word and Expert Agent were only too happy to oblige. Headed up by Abi Phillips, Holmes and Castle's social enterprise model releases the agency from unrealistic sales targets and heavy handed sales techniques, allowing more time to focus on customers; listening, building relationships based on trust and providing a first class service."We are unique in lots of ways, but the important aspect is we re-invest our profits back in the community so we're aren't pushy sales people striving to hit high targets" Abi told us,"we don't over charge, our fees are honest and fair".
Launching Holmes and Castle just over a week ago, Abi told us her team hadn't yet completely got to grips with their brand new suite of Expert Agent software, but were finding it easy to upload new properties and photos and to make appointments. "It's good, it does lots but we're finding the amount of functions a bit overwhelming at the moment", Abi confided when we asked how she was getting on with the new technology.  "Our aim is to use it for everything eventually, but as we only opened last Monday, it's still a bit new to us yet."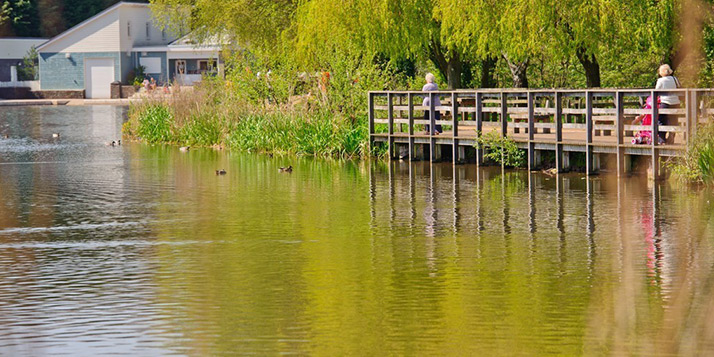 Abi told us she couldn't be happier with her investment in the stunning, responsive website for Holmes and Castle. In reference to our website designer at Expert Agent, Abi says; "Craig was a great help and made the process so easy, we changed things on the website all the time but Craig was so patient with us".
Abi's professionalism and passion for the local community spills over in her every word. Her enthusiasm for the industry, for her customers and for the difference between Holmes and Castle and other agents is transparent right from the start. We wish Holmes and Castle all the very best with their brand new ethical estate agency and we are pleased to be associated with such a passionate team of people.
See the Holmes and Castle website here: www.holmesandcastle.com