Expert Agent has always been accessible anywhere on any internet connected device's browser.
However, we've just released a new, cut down version of Expert Agent for use on your mobile called, funnily enough, Expert Agent Mobile!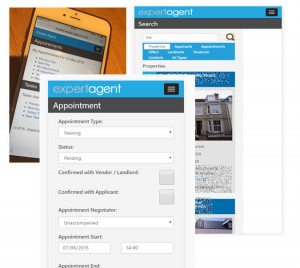 Mike Griffiths, Expert Agent's Founder comments "Expert Agent Mobile is designed to get our members out of trouble. Anyone serious about working away from the office still needs to carry an internet connected tablet or laptop but our new release will allow members to respond to unexpected calls for help whilst out and about."
It gives full access to appointments, tasks, applicants, properties, landlords and tenants. Members can look up contact details, read and record file note events, re-book appointments, see their tasks, send emails and send text messages.
To login, just point your mobile's browser to http://mobile.expertagent.co.uk and use your normal login and password.